Send Inquiry
Battery Condition Tester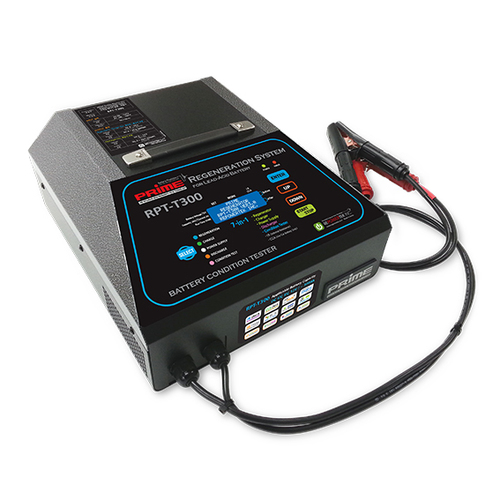 Battery Condition Tester
We offer Battery Condition Tester, which is ideal for battery testing. Our offered product having multiple of unique features like regeneration, condition tester, charging features, power supply, and discharge is efficient to perform IR check and CCA check. Further, it is suitable for all kind of lead storage batteries in the range from 6v to 12v and recharge and can restore up to 300Ah capacity battery. The Battery Condition Tester and Regeneration System that we offer consumes less power and minimizes damage to electrodes and restrain accumulation of sulfate on electrodes in order to enhance battery life.
Technical specification:
Compatibility range AC 80-120v and 210-250v, which makes it operable in all countries.
Able to discharge all of the 6V -12V batteries (Max. 420W)
Can condition test all types of lead-acid 12V batteries (DC 12V only)
Able to charge and regenerate all types of lead-acid batteries (Max. 300Ah)
Enhance battery life cycle up to 2 & 3 times.
Features:
Smart Control System by Micom
Optimized high-frequency pulse with charging curve algorithm Control minute electric current & voltage depending on the type of battery
Optimized charging and restoring algorithm
Prevents electrical/physical damage when restoring and charging batteries
Utilizes special pattern information on various battery kinds and characteristics
Adopted on the optimized high-frequency Pulse
Application Range
Can measure Internal Resistance and CCA twice.
Can restore and charge GEL and AGM VRLA type batteries
Can set up values manually as a high-end power supply
Safety:
Stable current I voltage supply (Control input voltage variation function)
Maintains low battery temperature during restoring (Input Over-voltage Protection)
Prevent from higher battery temperature by output voltage and current control
Prevents potential hazard caused by high battery temperature